Edon Area Foundation
Founded in 2000, the Edon Area Foundation exists to enhance the quality of life for all citizens of the Edon and Blakeslee areas, now and for generations to come, by building community endowment, addressing needs through grant making and serving as a leader, catalyst and resource for charitable giving.
Susan D. Allomong – Co-President
Jo Ann Luce – Co-President
Cody A. Best
Tricia Bloir
Lee Dick
Fr. Fred Duschl
Jim Gallehue
Michael Krill
LaRue Reitzel
John Toner
Estel Wyrick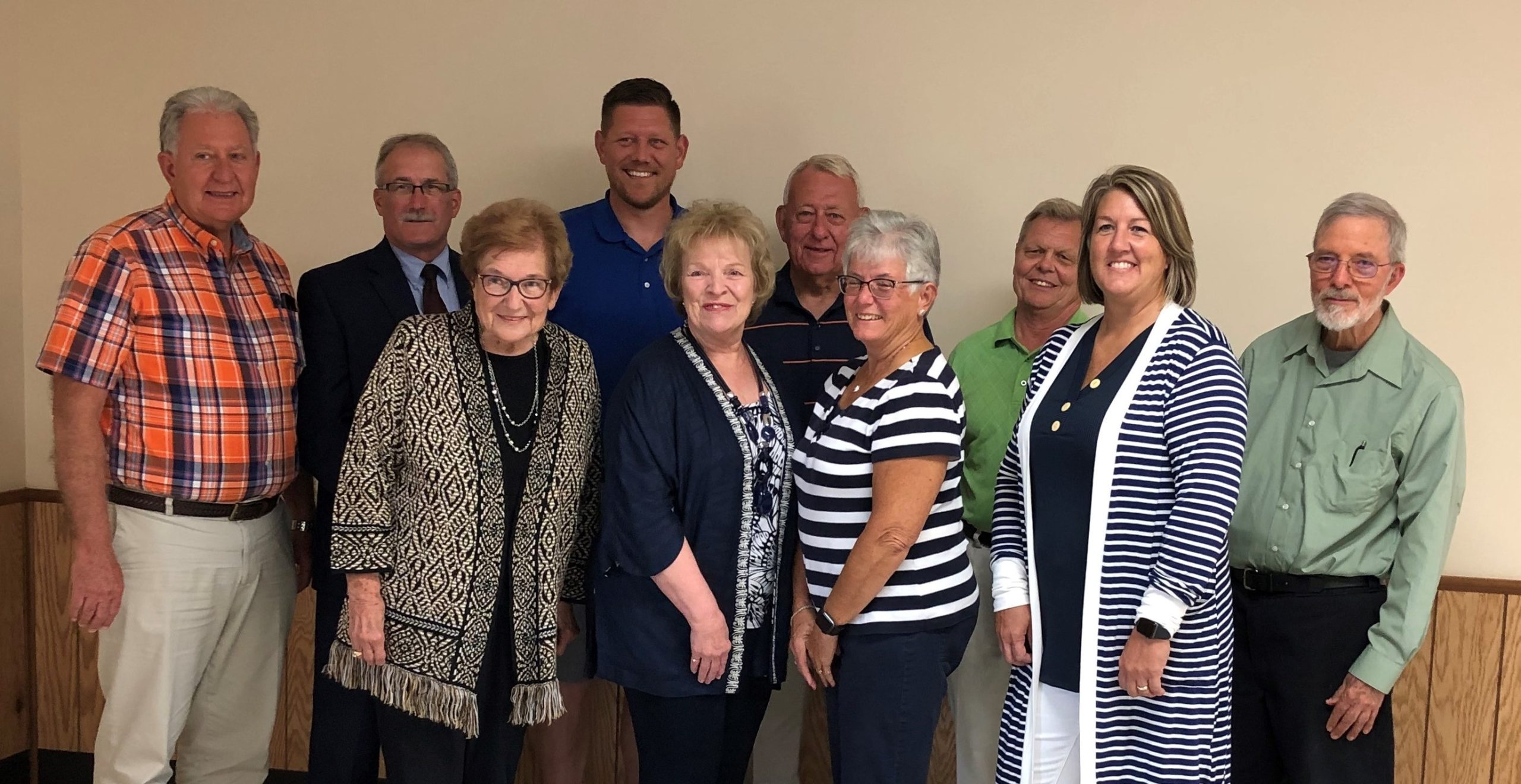 L to Rt.  Jim Gallehue, Mike Krill, LaRue Reitzel, Cody Best, Susan Allomong, Estle Wyrick, Jo Ann Luce, Lee Dick, Tricia Bloir, and Father Fred Duschl.  Missing from photo is John Toner.
The Edon Area Foundation currently has the following Named Funds:
Edon Area Foundation Community Fund
Gifts to the unrestricted endowment fund provide the most broad-based support to our community. Unrestricted Funds also provide the most flexibility in grant making. Tomorrow will present our community with new opportunities and challenges. Unrestricted funds position the advisory committee to meet those new challenges and capitalize on those new opportunities. Gifts to the unrestricted endowment fund may be made by anyone in any amount. Donors may establish an unrestricted named fund with a gift of $5,000.
Edon State Bank Community Fund
The Edon State Bank Company, with offices in Edon and Blakeslee, established the first unrestricted named fund in the Edon Area Foundation with a $5,000 donation in November of 2000. The grants available from this fund can be used to support any eligible charitable project, program or agency in the Edon and Blakeslee area.
James and Elizabeth Fuleki Family Community Fund
This gift is made in memory of James and Elizabeth Fuleki who were natives of Hungary but who came to the United States in the early 1900s. Mr. Fuleki worked as a coal miner in Pennsylvania coal fields for about twenty-five years. Following his employment in the coal mines he moved to near Edon, Ohio where he worked as a farmer from early 1930s until his death in 1963. Mr. and Mrs. Fuleki had five children namely; Mary, Emery, Joseph, Irene and Irma. Emery and Joseph served in World War II from Williams County in the European Theater. Mrs. Fuleki was a homemaker until her death in 1983.
This gift is given by Irene (Fuleki) Frank who was a long time resident of Mark Township, Defiance County. She is the widow of Elmer Frank who died in December 2005. Mr. and Mrs. Frank were lifetime farmers. Mrs. Frank is a member of St. Michael's Catholic Church in Hicksville.
Earnest L. and Thelma F. Reas Memorial Community Fund
Both Earnest and Thelma Reas were reared on farms. Earnie was born in May 1907, in Florence Township, and Thelma was born in July, 1911, in Bridgewater Township. When Earnie was five years old, the family moved to Northwest Township. Both Earnie and Thelma were graduates of Edon High School.
They were married June, 1933 and have one son, Ronald, who was born in July, 1936. At the time they were married, Earnie worked in the garage that belonged to A.E. Gier. In the fall of 1936, Earnie decided he wanted a garage of his own, and on January 1, 1937, he opened for business. It was known as Reas Chevrolet Sales.
All three members of the Reas family enjoyed traveling, and by the time Ronald graduated from Edon High School they had been in all 48 states. Ronald went to Purdue University to study electrical engineering. Since graduation and marriage, he has always lived in Anderson, Indiana. He has two children, Evan and Erin. In 1996, Evan died of cancer at age 35. Evan's wife, Sue and their two daughters live in Clarkston, Michigan. Erin married Scott Williams, and they have a son Brandon. They live in Dearborn, Michigan.
After Earnie sold the garage in December, 1958, he and Thelma did quite a lot of traveling. They went to Canada, Mexico, Nassau, Cuba, Hawaii, Alaska, and in 1960, they spent three months in Europe touring 14 countries.
Earnie passed away in February 1993 and in 1996 Thelma moved to an apartment in Bryan.
Keith Reitzel Memorial Community Fund
Keith David Reitzel was born June 7, 1928 in Perrysburg Township, Wood County, Ohio. He was the son of Raymond and Ila Reitzel. He grew up on the family farm on Oregon Road and attended Glenwood School in Wood County. He and his two sisters helped on the farm raising cattle, pigs, grain and vegetable crops.
He was a United States Army Veteran serving in the Korean Conflict from 1952-1954. Returning home from service, he wanted to buy some farm ground but nothing was available in Wood County. He followed the old saying, "Go West Young Man!" He purchased 80 acres from Ira Kiess in Florence Township in 1954. In December of that year he married Doris Hufford at Perrysburg and the young couple settled in the newly purchased farm residence. Keith David Jr. was born September 1955 and twins, Kenneth and Kay were born in September 1957.
Over the next 20 years Keith kept busy raising his family and expanding his farming operation to over 1000 acres. He raised chickens, cattle, feeder pigs and grain crops. Always looking for new ventures he started dealing in used farm equipment. Keith founded Reitzel Machinery in 1970 at State Route 49 in Edon. The sons graduated from Edon High School and joined their dad in the business driving semis and repairing and selling equipment. The business moved to Archbold, Ohio in 1977.
Keith was a very busy man attending farm auctions. He had eight grandchildren that kept him very busy as well, all of them living nearby. His wife of 32 years suddenly passed in April 1987.
In November of 1988 he married LaRue Held. LaRue is a lifetime resident of the Edon-Blakeslee community and retired in October 2006 after 50 years of service at the Edon Farmers Co-Op.
The machinery business returned to the Edon area in 1998. Keith had semi-retired and the sons took over the business as Reitzel Brothers Machinery. Keith was still busy attending auctions, but spent time traveling with LaRue. He enjoyed the 7-10 day bus trips to different areas. Thru the years he traveled to Germany, Austria, Switzerland, Mexico, Canadian Rockies, and the majority of the states.
Keith was proud to be a member of the Edon community and supported it well. His three children and grandchildren are all graduates of Edon High School. He was proud of their many accomplishments. Keith was a member of St. Peters Lutheran Church in Edon and the Edon American Legion Post #662.
Keith passed away February 8, 2003 from complications of injuries suffered in a January 11th automobile accident. To keep supporting the Edon community and its many projects, the Keith Reitzel Memorial was established. Through this memorial Keith will always be remembered for how proud he was of his home-town, Edon.
Toner-Allomong Family Community Fund
John and Marilyn Toner of rural Edon, on the occasion of their 50th wedding anniversary on June 12, 2005, established this fund in the Edon Area Foundation to honor their parents: O. Glade and Leona E. (Gearhart) Toner and W. Carleton and Blanche "Rosemary" (Roseberry) Allomong. All income generated by this fund is to be used for the general benefit of the Edon area community.
Glade Toner (1889-1960) was very active in the Edon community all of his life, serving as mayor when the first brick pavements were constructed in Edon, serving as an elected member of the Florence-Edon (now Edon Northwest) Board of Education during the first two major construction projects to modernize school facilities, and serving as a volunteer fireman for many years. He was a past owner and managing partner of The Edon Hoop and Lumber Company from its inception in 1923 until its voluntary dissolution in 1956. He also served for many years as a director of The Edon State Bank Company.
Leona (Gearhart) Toner (1891-1975), prior to marriage on June 30, 1925, was an elementary school teacher, teaching at several one-room school houses in the Edon area.
To this union, one child was born and raised, John Glade Toner (1930).
W. Carleton Allomong(1898-1990) was a highly successful farm owner and operator in Florence Township, northeast of Edon, producing grain crops and raising and marketing cattle and sheep. He also served for many years as a director of The Edon State Bank Company.
Rosemary (Roseberry) Allomong (1900-1969), prior to, and after marriage on August 24, 1925, was a high school teacher, teaching in Edon.
To this union four children were born and raised: Marjorie (Allomong) Cornell (1927-1989); Marilyn (Allomong) Toner (1930); Phyllis (Allomong) Headley (1933); and John W. Allomong (1940-1999).
John G. and Marilyn C. Toner Williams County Veterans Memorial Fund
No Biography Available
John G. and Marilyn C. Toner Williams County Historical Society Fund
No Biography Available
John W. Allomong Memorial Scholarship Fund
John William Allomong was born February 24, 1940, and was raised on the family farm on State Route 107, Edon. He enjoyed his Edon High School experience. His class, the class of 1958, had the best class reunions! At one class reunion, John dressed up as Elvis Presley and danced! What a sight! Although John was a soft-spoken man, he was humorous and his wit was inherited by his daughter, Gina Marie, a 1993 Edon High School graduate.
Education was important to John. After high school, he graduated from The Ohio State University and Michigan State University agricultural programs. Using this knowledge, he returned to Edon to continue farming, which he loved, with his father, W.C. Allomong. During this time, he also served his country through the National Guard Reserve Unit. By 1975, he was married (July 24, 1971) to the former Susan Dianne Hughes and they had one child, Gina Marie. In the forthcoming years, he served as Master of the Edon Masonic Lodge, president of the Williams County Farm Bureau, and as Edon United Methodist Church trustee.
John's family was also involved in education. Both John's mother, Blanche and his wife, Susan, were teachers. Gina was a National Merit Scholar. In support of Gina, John attended her high school and college activities. Furthermore, John worked very hard so Gina could attend law school, but was tragically killed on June 11, 1999, one year before Gina's Northwestern University Law School graduation. At the time of his death, John was owner of Allomong Farms, Inc.
John was a terrific guy, and he would have been pleased to have a high-achieving Edon High School graduate receive a scholarship in his memory.
Edon Northwest School Alumni Scholarship Fund
The Edon Northwest School Alumni Association was incorporated June 23, 1997. Five Trustees were appointed. All assets have been made by the continued and generous donations of Alumni members. This fund was established in the Edon Area Foundation in 2006.
Fred & Hazel Ingram Family Scholarship in Memoriam to First Lieutenant J. W. Ingram, U.S. Army Air Corps, Killed in Action May 24, 1944 at 25 Years of Age
This fund was established in the Edon Area Foundation by testamentary provision under the Will of H. Pauline Hand, who passed away in Angola, Indiana, on April 26, 2006, at age 90. All income generated by this fund is to be used to provide scholarships for qualifying Edon High School graduates.
Fred B. Ingram (1891-1966) and Hazel Y. (Allomong) Ingram (1894-1966) were united in marriage on November 7, 1914, and they were engaged in farming in the Edon area until relocating to Edon in 1942.
To this union was born two children: H. Pauline (Ingram) Hand (1915-2006) and John W. Ingram (1918-1944), commonly referred to as "Jay or J.W." Ingram.
Pauline married Kenneth E. Hand (1899-1980) on February 8, 1942, and they were engaged in farming and meat trade in Steuben County, Indiana, east of Angola, until Kenneth passed away, and Pauline relocated to Angola, Indiana.
Jay graduated from Florence-Edon (now Edon Northwest) High School in 1936 and from The Ohio State University in 1941. While at OSU, Jay was an outfielder with its varsity baseball team.
During World War II, Jay served with the 601st Squadron, 398th Bomb Group, 8th Air Force, based in England. On the 24th of May, 1944, Jay was killed while piloting his B-17 Flying Fortress "The Buckeye" during a bombing run over Berlin, Germany. He is buried in the Ardennes American Military Cemetery, Neuville-en-Condroz (near Liege); Belgium.
Robin Spangler Scholarship Fund
This scholarship fund was established in May 2006, by the students, teaching faculty, staff and administration of Edon Northwest Schools to honor Robin B. Spangler (1960 – 2006) for her twenty years of outstanding dedication to the children of the Edon Northwest School District. Recipients of this annual scholarship must demonstrate the intention to pursue a professional career in teaching.
John T. Kindler Scholarship Fund
John T. Kindler was born July 22, 1923, to Albert and Roma (McCormick) Kindler on a farm near New Albany, Ohio. After graduating from New Albany High School in 1941, John immediately went to work for what is now known as Nationwide Insurance Company. In December of 1942, he married Virginia M. Lautzenheiser of Edon. They shared sixty-four wonderful years together before her passing in 2006.
Drafted into the United States Army in 1943 during World War II, John served stateside for a brief time prior to the Pacific area where he was part of the invasion of Okinawa and later in Korea. Upon his discharge in 1946, John returned to the United States and he and Virginia moved to Montpelier, Ohio where they owned and ran Kindler's Greenhouse and Flower Shop for 26 years. After selling the shop, they worked at Allen-Cunniff furniture store for 27 years.
John and Virginia were members of St. Paul's United Methodist Church, where he served and chaired several committees including district lay reader and district trustees. John was also a member of the American Legion and Lions Club for over 60 years and served the Montpelier Village Council and Montpelier Tree Commission. In 2001, he and Virginia were the Grand Marshalls for the Bean Days parade.
John G. and Marilyn C. Toner Scholarship Fund
John and Marilyn Toner have supported the Edon community and students of the Edon Northwest School District through a variety of ways over the years. From the numerous scholarships and the media center donation, John and Marilyn Toner have greatly impacted the students of Edon Northwest. The Toners have spent their entire lives in Edon. Both were born in Edon in 1930 and will be laid to rest in Edon Union Cemetery.
John was Valedictorian and Class President of the Class of 1949 at Florence-Edon High School. He continued his education by attending the College of Literature, Science, and the Arts at the University of Michigan 1949-1955, before receiving an appointment as midshipman at the U.S. Naval Academy. Graduating on June 3, 1955, John was, by choice, commissioned a 2nd Lieutenant Captain in 1959. He then attended the University of Michigan Law School, receiving a Juris Doctor Degree in Law in 1962, and maintained his attorney license for 50 years. In 1995, John retired from his role as CEO of The Edon State Bank Company.
Marilyn Allomong (Toner) graduated with the class of 1948 from Edon-Northwest (then Florence-Edon) High School. After attending Ohio Wesleyan University from 1948-1950, and majoring in Elementary Education, Marilyn taught first grade in the Pike-Delta-York School District in Fulton County for three years. John and Marilyn were married on June 12, 1955, in the Edon United Methodist Church (Episcopal Church), with Reverend/Lieutenant Colonel, Army Chaplain Corps Howard Tomlinson, officiating. She then joined her husband with his Marine Corps assignments, and she taught in the Ann Arbor City School System teaching first graders from 1959-1962.
Edon Area Foundation Grants Given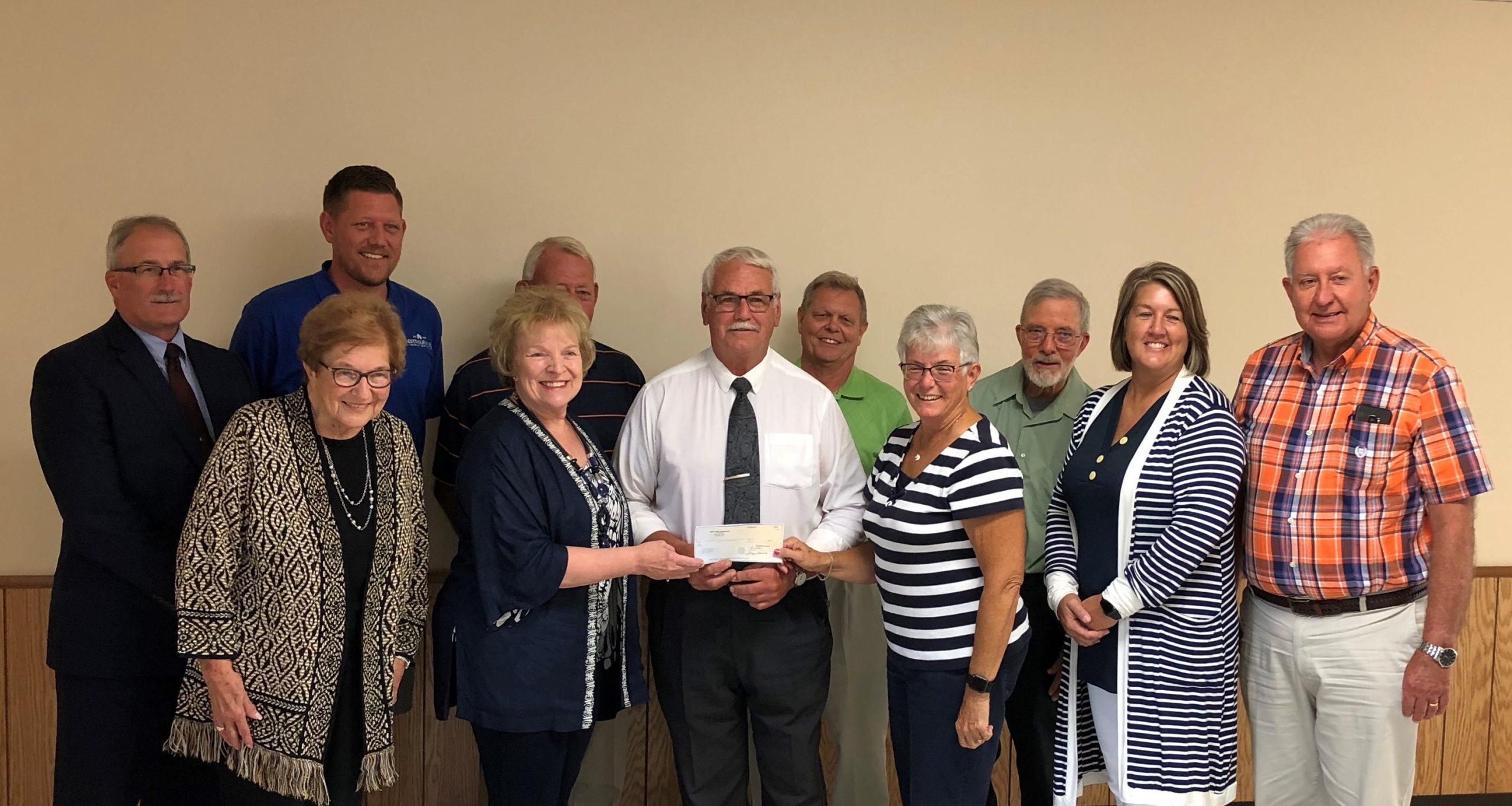 2021-2022 -Village of Edon ($21,571)
Edon Area Foundation- The Edon Area Foundation awarded a grant of $21,572 to the Village of Edon for new playground equipment and improvements to Walz Park in Edon.   
Pictured (L to R) representing the EAF Board is Mike Krill, LaRue Reitzel, Cody Best, Susan Allomong, and Estle Wyrick. In the center is Duane Thiel, mayor of Edon accepting the donation. Other board members to the right are Lee Dick, JoAnn Luce, Father Fred Duschl, Tricia Bloir and Jim Gallehue.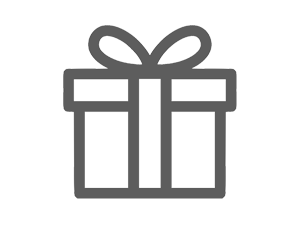 2020-2021 -Edon Northwest Local School ($1,939)
A grant of $1,939 was awarded to the Edon Northwest School for COVID-19 expenses.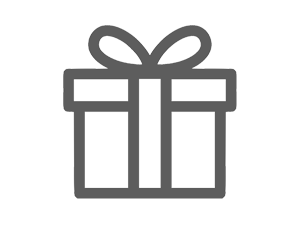 2019-2020 – Village of Edon ($1,570)
A grant of $1,570 was awarded to the Village of Edon for repairing, improving and adding playground equipment at Baker Park.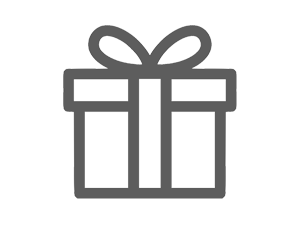 2018 – 2019 – Village of Edon ($1,852)
A grant of $1,852 was awarded to the Village of Edon for renovations to the basketball court at Walz Park.