Officers, Trustees, Members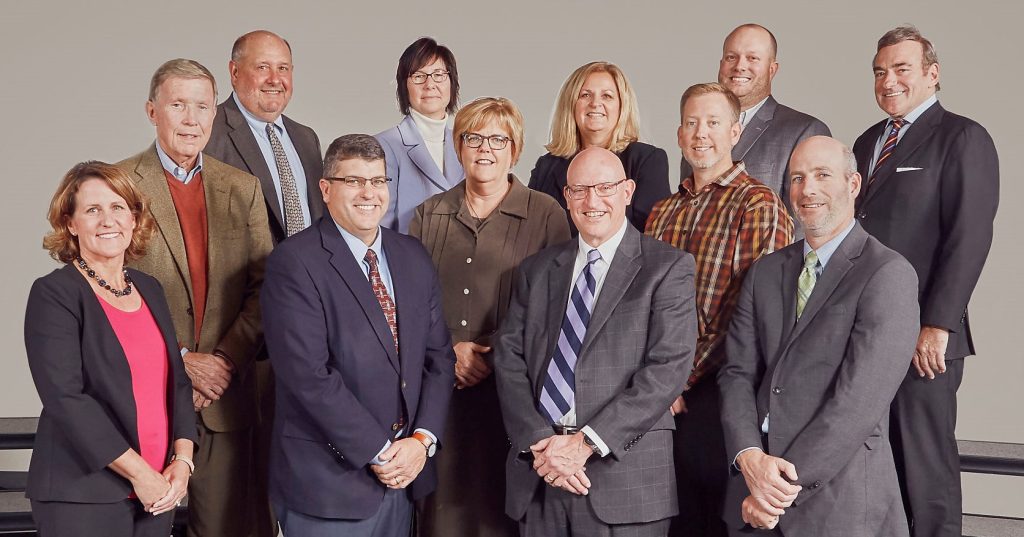 Trustees and Officers elected to serve are pictured from left, first row: Pam Bard Steel; Michael Shaffer, Chair; Jack Brace; Christopher Walker, Secretary. Second row Trustees are: George G. Brown, Diana Moore Eschhofen, Steven Hess. Third row Trustees are: Mark Miller, Diana Savage, Karen Gallagher, Jason Beals and Cliff Oberlin. Not pictured are: Jason Kunsman, David Schumm, Tom Turnbull and George Gardner.
Amy Miller, President/CEO
Diana Moore Eschhofen, Chairman
Steve Hess, Vice Chairman
Michael Shaffer, Secretary
George H. Gardner, Treasurer
Emily Ebaugh, Asst. Treasurer
Trustees
Trustees are elected to three-year terms and may serve no more than two consecutive terms.
Term Expires 2023
Jason A. Beals
Jason Kunsman
Diana L. Savage
Term Expires 2024
George G. Brown
Emily Ebaugh
Martin Killgallon, III
Term Expires 2025
Carolyn Sharrock Dorsten 
David Schumm
Thomas L. Turnbull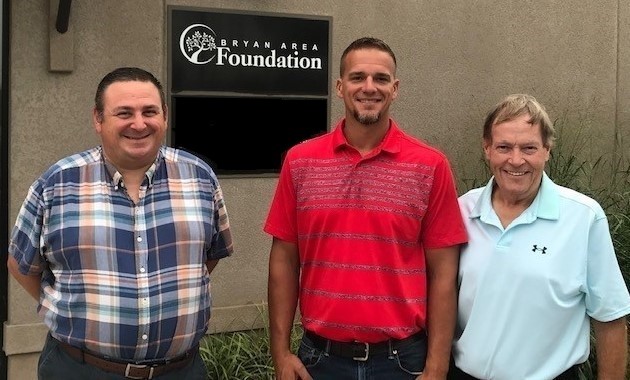 Welcome to our newest BAF Members, (L to R), Chris Malanga, Dustin Schlachter, and Dave Batt.
James R. Bard
Dave Batt
Bruce O. Benedict
Scott G. Benedict
Jack E. Brace
Julie A. Brown
Wayne Carlin
Michael Culler
Christopher Cullis
Betty Franks
Karen Gallagher
Dottie Hallett
Larry Harsila
Thomas M. Herman
Michael Johnson
Chris Malanga
William G. Martin
Mark Miller
Ryan Miller
McKenzie Nau
David C. Newcomer
Glen L. Newcomer
E. Clifford Oberlin, III
Elizabeth Pool
David Reiser
Dustin Schlachter
C. Gregory Spangler
Dean L. Spangler
Pamela Bard Steel
William Steel
J.T. Stelzer
George E. Stockman
Mary Thaman
Jodi Tinkel
Kirkland Vashaw
Stephen R. Voigt
Christopher Walker
James C. Woods, III